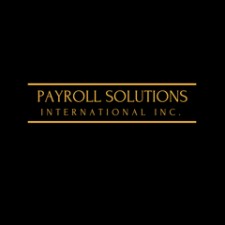 Providing a dedicated high level of service to over 150 countries around the globe
GUELPH, Ontario, January 29, 2020 (Newswire.com) - Payroll Solutions International Inc. is pleased to announce that it has teamed up with Payoneer to provide next day, ACH/EFT deposit in 150 countries, utilizing Payoneer's global payment platform. This partnership gives PSII clients access to Direct Deposit in 150 countries similar to EFT and ACH in North America and SEPA in Europe. Utilizing PSII's Global payroll platform, PaySolution Global™ PSII Clients receive the same level of service in any of 150 countries as they do at home. This exciting development creates new opportunities for PSII and its clients.​
About PSII: Payroll Solutions International Inc. (PSII) is a global payroll services company operating from offices in Canada, Republic of Ireland, United Kingdom, USA and the Republic of Panama across the globe. Formed in 2001, PSII services clients in all major currencies and languages via its proprietary global payroll applications. PSII offers Professional Employment Services, Payroll Outsourcing, Benefits and Pension Administration and HR Consulting Services from 5 regional offices and local representatives in 150 countries. PSII is a member of the Amesto Global Network. PSII is an SOC 1, Type 2, SSAE, CSAE and IASE audited company. For more information go to www.psii.global or contact us at inquiries@psii.global
Source: Payroll Solutions International Inc.
Share: